At WUWT there is another distasteful cartoon in the style of the Heartland Institute's murderers and terrorists posters (archived here). The WUWT article and cartoon by Josh, draws a fake analogy between the massacre of the Paris-based cartoonists and the so-called "rights" of deniers to defame scientists and spread disinformation. (Deniers don't complain about WUWT banning people, in fact one of the worst offending would-be censors, a sock-puppeting moderator at WUWT, denies that, too.)

Here is what xkcd has to say about free speech (h/t BW):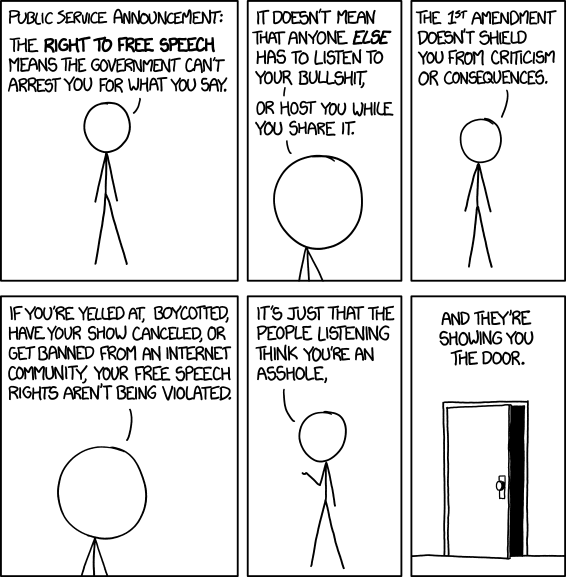 Suck it up, deniers!